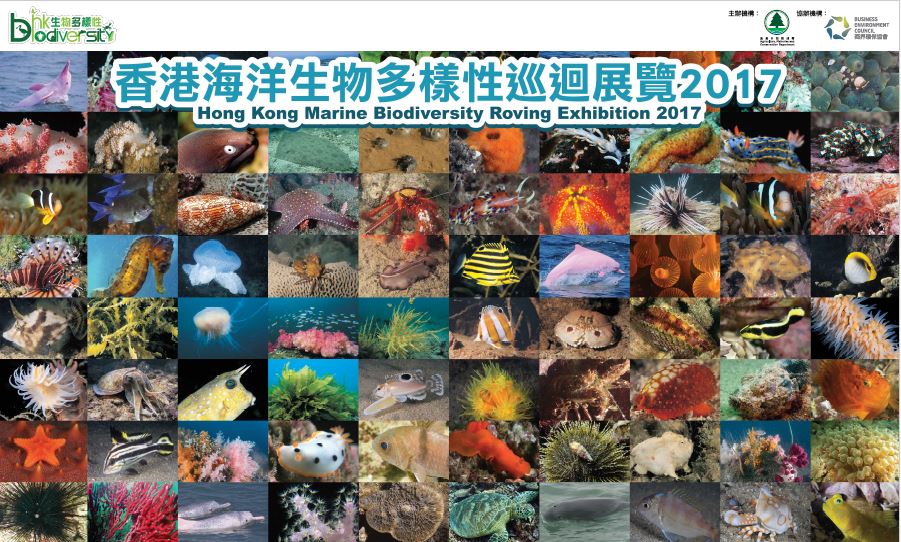 Organiser : Agriculture, Fisheries and Conservation Department
Co-organiser : Business Environment Council Limited

In order to promote community awareness on biodiversity and introduce to the public the wealth of marine biodiversity in Hong Kong, the Agriculture, Fisheries and Conservation Department has commissioned Business Environment Council Ltd. to organise a roving exhibition "Hong Kong Marine Biodiversity" in Ma On Shan, Sheung Shui, Ap Lei Chau, Tin Shui Wai and Tseung Kwan O from June to October 2017.

The exhibition features Hong Kong's major marine habitats, some key marine species and marine conservation management measures. Handcraft workshop, marine life seminar and coastal excursions will be conducted in conjunction with each exhibition. Please click here for more information.