Why do we need to protect corals?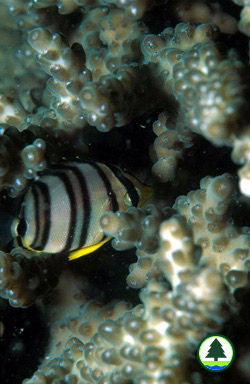 Juvenile Butterfly Fish hide in
Coral Acropora sp.
Local coral communities are important spawning and nursery grounds for many commercially significant fishery resources, such as fish, shrimps, crabs, and shellfish.

Corals and many coral-associated organisms contain natural products which are important pharmaceutical resources.

Corals not only accumulate limestone and create beach, but also protect the coastline and stabilize the substrata from wave action and storms. They are extremely important to water and soil protection of the coast.

Although the coral patches in Hong Kong are not as magnificent as coral reefs in other areas, the myriad shapes of corals and the diversity of coral-associated organisms are of high asthetic value and can attract lots of local snorkelers and scuba divers.
Fringe of Coral Colony at Tung Ping Chau