What is the diversity of other corals in Hong Kong?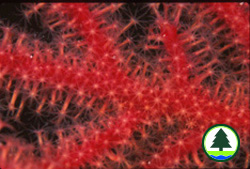 Gorgorian found at Port Island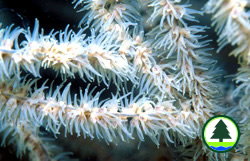 Black Coral found at
Tung Ping Chau
In addition to stony corals, there are soft corals, gorgonians, black corals, sea pens and so on in Hong Kong waters. However, little is known about them, except the followings:
Eight species of black corals from 2 genera have been recorded in Hong Kong waters. Most of them found in north-eastern waters at depth of 10-20m.