Agriculture, Fisheries and Conservation Department (AFCD) maintains supplier lists for the following categories of stores and services for issuing invitations to quotations:
Category of Stores and Services
Advertising

Analysis and Study

Books, Publications

Centre Operation and Maintenance

Cleansing

Clothing

Computer Communication Equipment and Network / Cabling Service

Design and Production

Desludging

Disposal

Event Management

Grass Cutting

Guard Services

Hiring Services

Homepage / Internet and Related Services

Human Resources

Laboratory Equipment

Landscaping

Maintenance Services

Office Stationery / Equipment

Science Equipment and System

Survey

Test Kits

Training Services
Any firms who wish to be considered for inclusion in the relevant category(ies) of the supplier lists can download the "Application Form for Inclusion in the AFCD Supplier Lists" for application.
Form Title : Application Form for Inclusion in AFCD Supplier Lists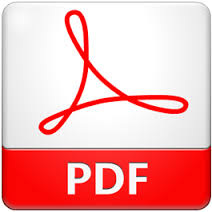 Please send the completed form with the relevant documents to the following officer:
Supplies Officer
Agriculture, Fisheries and Conservation Department
Supplies Section
5/F, Cheung Sha Wan Government Offices
303 Cheung Sha Wan Road,
Kowloon.
Applications received will be processed by the Department. Subject to the acceptance of the firm's application, a notification letter confirming the inclusion of the supplier lists will be received by the firm. AFCD reserves the right to review the status of the firm as the AFCD supplier in the light of any new information that may affect such status and remove a firm from the AFCD Supplier Lists at any time without prior notice and without compensation.

Firms in the AFCD Supplier Lists will receive invitations to quotations issued for the provision of category(ies) of stores or services, for which they have been included as AFCD suppliers, as and when opportunities arise.

Application for inclusion in the AFCD Supplier Lists is free of charge.