Scheduled Species
Over 30,000 scheduled species are listed in Appendices I, II and III in This link will open in a new windowSchedule 1 to the Ordinance in accordance with CITES. Some of them are used for medicines, pets, plants, ornaments, food, leather and fur in Hong Kong.
Examples of Appendix I species
Tiger
Elephants **

Cheetah

Rhinos

Sulphur crested cockatoo

Slipper orchids

Sea turtles

Asiatic bony tongue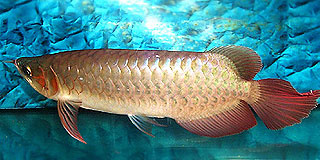 Indian star tortoise

Ivory carving

Rhino horn and skin

Shahtoosh shawl

Pangolins

---
---
Examples of Appendix II species
Saiga horn

Musk pod and musk grain*

Bear gall bladder and bear bile

Parrots*

Hwamei
Owls*

Three-lined box turtle

Crocodiles*

Pythons*

Chameleons*

Porbeagle shark

Oceanic whitetip shark fin

Giant clams

Caviar*

Coral skeleton

Humphead wrasse

Seahorses

American ginseng

Cacti*

Orchids*

Pitcher plants*

Succulent euphorbias*

Venus flytrap

Dendrobium*

---
*Some of the species are scheduled in Appendix I.
** Hong Kong has adopted stricter measures banning the import and re-export of elephant hunting trophies and all elephant ivory and its products (except antique ivory) except in certain circumstances in accordance with the Ordinance.
Examples of Appendix III species
---
Chinese stripe-necked
turtle (China)

Sea coconut
(Seychelles)

---
To view more images of endangered species, please visit the This link will open in a new windowPhoto Gallery of CITES website.