Horseshoe Crabs in Hong Kong
Horseshoe crabs in Hong Kong
Where can I find horseshoe crabs in Hong Kong?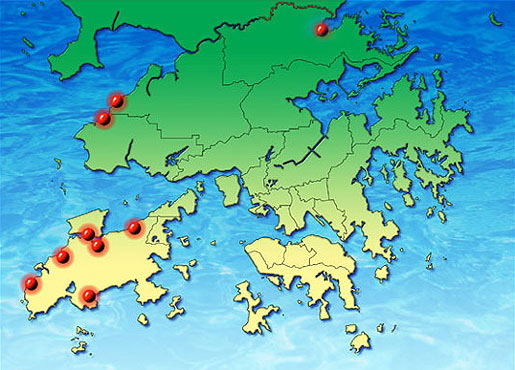 Local distribution of juvenile horseshoe crabs
Adult horseshoe crabs occur in shallow to deep local waters. Occasionally they were fished up by trawlers fishing in waters off Sai Kung, Lamma Island, Lantau Island and elsewhere. Juvenile horseshoe crabs are found on some sandy beaches or mudflats in Deep Bay and Lantau Island. Besides, during the breeding season, you can easily find horseshoe crabs in the tanks of some seafood restaurants.