Tung Lung Chau Campsite
Tung Lung Chau Campsite
Location:
Tung Lung Chau, Tung Lung Fort Special Area
Campsite Category:
Medium (Remarks)
Accessibility:
Easy
Introduction:
It is located on the northeastern part of the island, about 10-minute walk from Tung Lung Chau Fat Tong Mun Public Pier or 20-minute walk from Tung Lung Island Public Pier. There are ferry services between Tung Lung Chau and Sai Wan Ho/Sam Ka Tsuen on Saturdays, Sundays and Public Holidays. A 3-hectare consisting both the campsite and a Qing Dynasty fort is designated as a Special Area in 1979.
Facilities:
Barbeque pits, benches and tables, information boards, rubbish bins and pavilions.
Hygienic facilities:
Dry toilet pits
Source of water:
Stream water (seasonal supply)
Highlights:

Tung Lung Fort - According to record, it was built in Qing Dynasty (between 1662 and 1722) and defended pirates.

Ancient rock carving - It is the largest ancient rock carving in Hong Kong which measures 180 cm by 240 cm. Pattern is complicated and resembles dragons.

How to get there:

Take kaito at Sam Ka Tsuen Public Pier in Lei Yue Mun and Shau Kei Wan Typhoon Shelter Landing No. 10 in Sai Wan Ho (service available on Saturdays, Sundays and Public Holidays only). The transportation information provided in this website is for reference only. Please check the updated transportation information from the websites of Transport Department and relevant transport utilities before setting off. Hong Kong eTransport web page: http://hketransport.gov.hk

Remarks:
The campsites are categorized into 3 size classes with reference to the number of potential tent space which is estimated based on the approximate size of a 4-person tent and the required cooking space and access pathway for campers. This is for reference only.
Campsite category: Small / Medium / Large
Small: for category with less than 20 tent spaces.
Medium: for category with 20 – 50 tent spaces.
Large: for category with more than 50 tent spaces.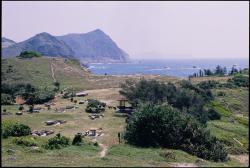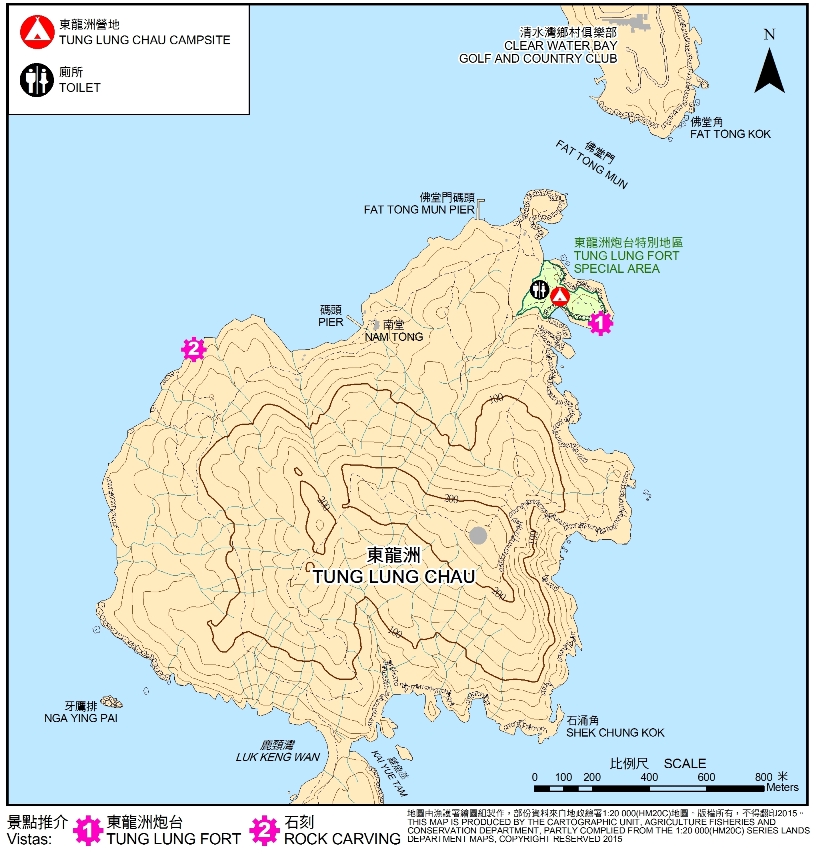 Map: Download
Viewing

pdf file format can be done through the use of the Adobe ® Acrobat ® Reader ® software which is available free at the Adobe Systems Incorporated website.