Lion Rock
| | |
| --- | --- |
| Lion Rock Country Park | |
Overview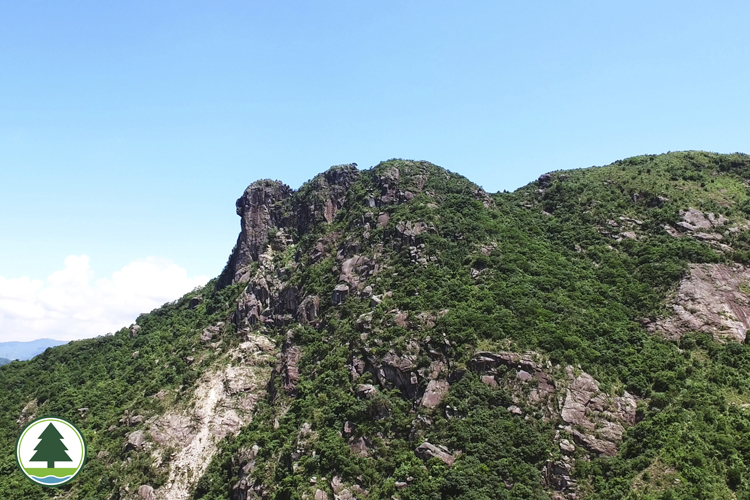 Lion Rock
Lion Rock Country Park, designated on 24 June 1977, is one of the earliest country parks of Hong Kong., it covers a wide upland region set between North Kowloon and Shatin. The park borders on Kam Shan Country Park to the west by a boundary line on Tai Po Road, and commands a total area of 557 hectares. Lion Rock is a narrow mountain range stretching from east to west. The southern slopes are abrupt with thin vegetation. By contrast, the northern slopes are nourished by abundant streams, which in turn give rise to flourishing flora.
Famous sights of Lion Rock Country Park include the monumental Lion Rock and Amah Rock made famous by its moving folk legend. Although not very sizeable, the park boasts some of Hong Kong's best loved trails, including major hiking trails like the MacLehose Trail and Wilson Trail that pass through the uplands, and the more docile Eagle's Nest Nature Trail and Hung Mui Kuk Nature Trail.
Major Attractions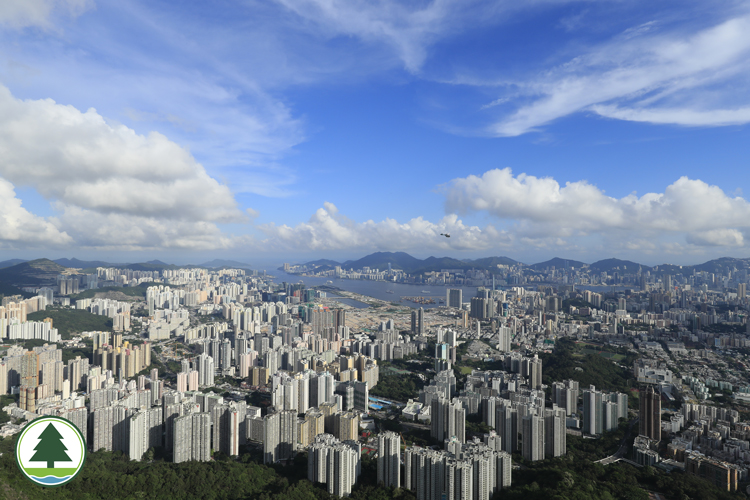 Vista of Kowloon Peninsula
Lion Rock, the peak which gives the park its name, is a key attraction. This magnificent range is a witness to Hong Kong's legendary development from a fishing village to an international metropolis. The 495 m mountain is characterized by rugged escarpments on the west side. Viewed from a distance, it resembles a lion sitting regally with its head facing west, as if to keep Hong Kong in safe guard.
Lion Rock is edged by traditional stone trails both on the east and west sides. The trail in the west, restored by Agriculture, Fisheries and Conservation Department staff to provide an easy route to the summit, winds up to Lion Rock Pass from Wang Tau Hom. The ancient trail in the east crosses over Shatin Pass Road and links Tsz Wan Shan in Kowloon with Tsok Pok Hang in Shatin. Back in the Qing Dynasty, these stone trails were communication mainlines between Shatin and Kowloon.
Facilities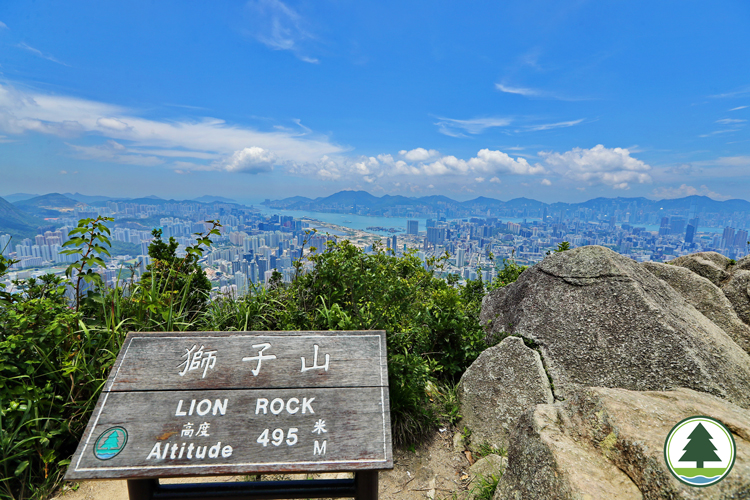 Section 5, MacLehose Trail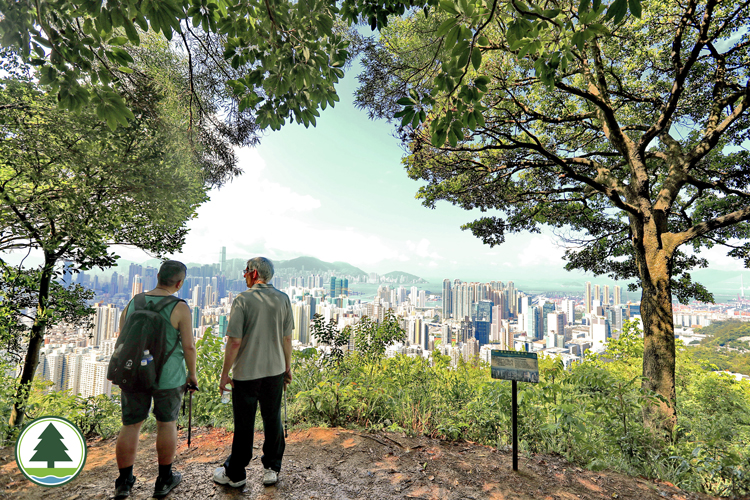 Eagle's Nest Nature Trail
MacLehose Trail Section 5 (Distance : 10.6 km; hiking time : 3 hours) begins at Ma On Shan Country Park , it extends for quite a distance before entering Lion Rock Country Park via Shatin Pass. The Lion Rock section is a hilly route with several steep climbs and challenging descents. Examples are the section from Shatin Pass to Unicorn Ridge, the section from Reunification Pavilion to Beacon Hill, and the descent from Beacon Hill. Surprisingly, this trail is quite popular with hikers, probably because of its good hiking facilities. There is a small village store in Shatin Pass that serves cold drinks, and rain shelters along the way to rest your tired legs in the cool breeze.
Wilson Trail Section 5 (Distance : 7.4 km; hiking time : 2.5 hours) is largely level walk that is amateur friendly. The beginning section that leads from Shap Yi Wat Village to the Hung Mui Kuk Catchment Area is all level, while the rest are downhill sections. At a ridgetop high point after Shap Yi Wat Village, there is a broad view of Tai Wai and Shatin. Further up, there are turnings for the Hung Mui Kuk Nature Trail and Amah Rock, where you can make a detour to visit.
Near the Kowloon Hills Management Centre, you find the Eagle's Nest Nature Trail. A little way ahead, your gaze follows the slopes down to Kowloon Reservoir in the valley below. In the warm spring and summer months, crimson Melastomas and jade green Shiuying Bamboo (Arundinaria shiuyingiana) embellish the countryside. Here in this verdant haven wild macaques roam. These animals should be observed from a distance and never fed or disturbed. The other route - the Hung Mui Kuk Nature Trail - it highlights educational information on the ecological impact of trees and the history of Shatin.
Ecological Highlights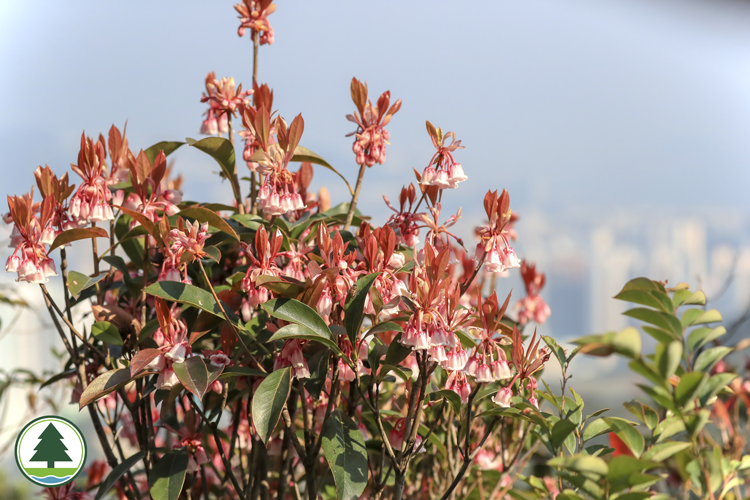 Chinese New Year Flower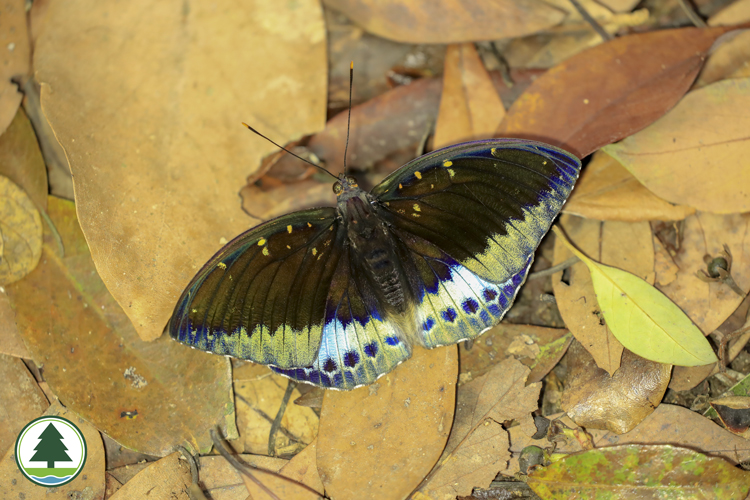 Common Archduke (male)
Lion Rock Country Park has two famous wild fauna : Black-eared Kite (Milvus migrans) and Longtailed Macaque (Macaca fascicularis). The former is a migrating bird common in Asia and Australia. It is an excellent scavenger feeding on animal carcasses, rubbish and dead fish in the harbour. In Eagle's Nest, a richly vegetated peak inside Lion Rock Country Park with dense pine forests, the number of eagle's nests tops the surrounding coastal uplands. The woodland near Tai Po Road, on the other hand, are a monkey domain. Macaques roaming wild in the region today are not wild, but descendants of pet monkeys released in the 1920's. They are aggressive animals and may attack humans, particularly during the mating season or when they feel their youngs are threatened. Visitors should approach them with caution and never feed these animals.
The northern slopes of Lion Rock Country Park are extremely rich in flora. With a good distribution of river valleys and waterways, this natural terrain is superb habitat for a wide range of wildlife. The forests around Eagle's Nest and Amah Rock are literally a birds' paradise, providing shelter and food to many bird species. Living alongside them are butterflies and dragonflies which find abundant food in the rich flora.
Most native trees and plants in the park were destroyed during the Japanese Occupation and in the early post-war years. Thanks to earnest woodland conservation and reforestation since 1947, Lion Rock is lush and green today.
The most common plants of Lion Rock are Chinese Red Pine (Pinus massoniana), Strawberry Tree (Myrica rubra), Chinese Hackberry (Celtis sinensis), Microcos (Microcos paniculata), Fishpole Bamboo (Phyllostachys aurea), Incense Tree (Aquilaria sinensis), Ivy Tree (Schefflera heptaphylla), Chinese New Year Flower (Enkianthus quinqueflorus) and various Melastoma species. Valleys and ravines in the park also support great numbers of shrubs and ferns. Dedicated cultivation and maintenance over the decades have transformed these hills into dense forests.
Scenic Beauty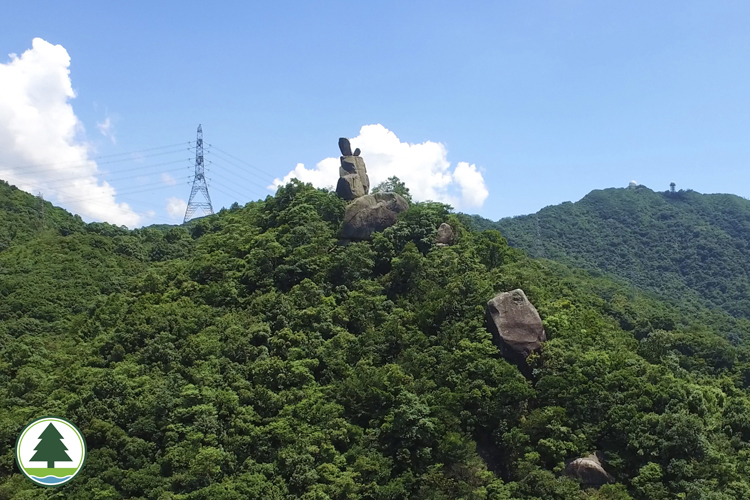 Amah Rock
Amah Rock is a small knoll above Hung Mui Kuk in Shatin. Rising about 200 metres above the sea, this unusual rock is linked to a moving tale. A farmer left his wife and new-born son reluctantly to seek livelihood across the seas. Longing for her husband's return, the wife climbed up the hill everyday to look anxiously into the distance. Regrettably her husband never came back, for he had met with a fatal accident at sea. Hopeless and helpless, the young woman stood atop the hill day after day, until the gods showed pity and turned her into a rock statue to keep watch over the bay.
Hung Mui Kuk Catchment Area is almost entirely level walk. The beginning section of the 6 km catchment trail where starts from Tai Po Road opposite Kowloon Reservoir, is a pleasant tree-lined path. Macaques are often seen running in the woodlands.
Beacon Hill (453 m) to the west of Lion Rock, also known as Smoke Mound, was once a smoke signal station. Some say in the Qing Dynasty, villagers sent out warning signals from the hill to alert defending troops of pirates or invading enemies. Another version of Beacon Hill's origin is that it was a hilltop weather signal station. This is more relative to present day reality as the Hong Kong Observatory has set up a meteorological station here.
To commemorate Hong Kong's reunification with China, the government has built a Reunification Pavilion on Lion Rock for the benefit of hikers and sightseers. Set on the mid-slope of Lion Rock, it offers unobstructed vistas of Kowloon Peninsula.