Pat Sin Leng
| | |
| --- | --- |
| Pat Sin Leng Country Park | |
Overview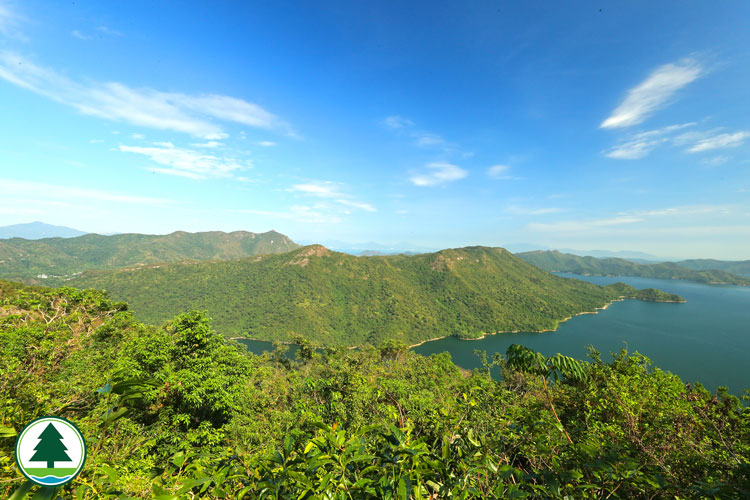 Overlooking Ma Tau Fung from Pat Sin Leng Nature Trail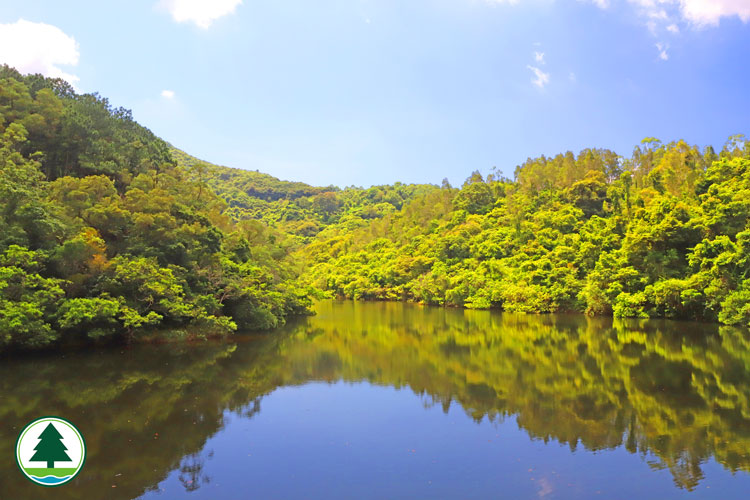 Hok Tau Reservoir
Designated in 1978, Pat Sin Leng Country Park covers 3,125 hectares of natural terrain in the Northeastern New Territories. Pat Sin Leng The "Eight Fairies" is a range of eight stately peaks, each commanding an imposing presence like the fairy in Chinese mythology. Other famous spurs within the park are Wong Leng, Ping Fung Shan, Cloudy Hill (Kau Lung Hang Shan) and Kwai Tau Leng.
These majestic uplands are set amidst emerald lakes. The picturesque Hok Tau Reservoir and Lau Shui Heung Reservoir are well known leisure destinations with a host of country park facilities. In addition to serene catchment plantations, there are lakeside barbecue areas, picnic areas and campsites. It is not a bad idea to use the campsite as a base, and explore the surrounding wild country at your leisure. Also within the borders of Pat Sin Leng Country Park are the Chung Pui and Chung Mei barbecue and picnic areas, which are just off Bride's Pool Road on the other side of the Park.
Experienced hikers can test their skills on Stage 9 and Stage 10 of the Wilson Trail, two challenging sections that traverse Pat Sin Leng Country Park. These routes travel along the ridges of Wong Leng, Lai Pek Shan and Pat Sin Leng. On fine days, the view at the top is simply arresting. For miles across, peaks roll and billow, their intense greens set against the glinting water of Plover Cove Reservoir. When the sky is clear, you can see the urban maze of Shenzhen in the distance. The conglomerate atop Pat Sin Leng is known as cap-rock, a well known rock formation in geology.
Major Attractions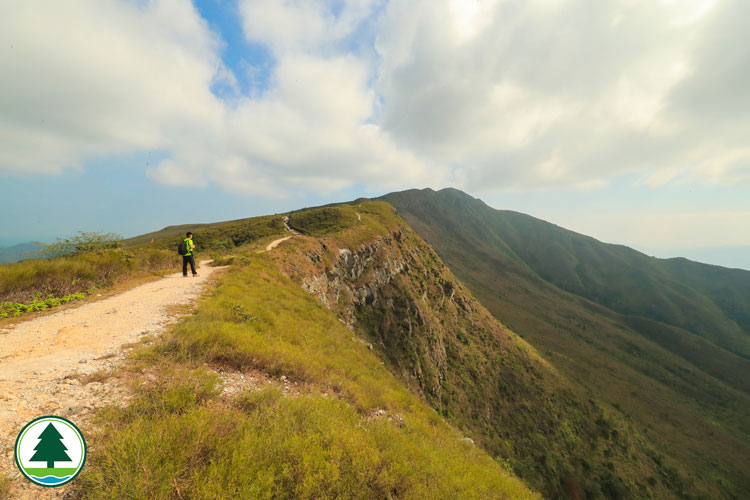 Ping Fung Shan
If we were to rate Hong Kong's mountains by level of difficulty, Pat Sin Leng must rank first with its frequent ascents and descents. The eight monumental peaks are named after the Eight Fairies in Chinese mythology. From the east, they are Ho Hsien Ku (Hsien Ku Fung), Han Sheung Tsz (Sheung Tsz Fung), Nam Choi Wo (Choi Wo Fung), Tsao Kuok Kau (Tsao Kau Fung), Teh Kuai Li (Kuai Li Fung), Cheung Kao Lao (Kao Lao Fung), Han Chung Li (Chung Li Fung) and Lu Tung Bin (Shun Yeung Fung). The 590 m Shun Yeung Fung is the main peak of the range. Its summit gives an incomparable panorama of Northeastern landscape and seascape.
At the other end of the range, Hsien Ku Fung rises 511 metres above the lowlands. This peak is inferior to Shun Yeung Fung in height but by no means in fame, for it offers an excellent angle of vista. It is also the site of a tragic hillfire in 1996 during which a school party met dire fate in Monkey Cliff on the south face. This accident has worn a deep rut in our hearts. Spring Breeze Pavilion, a rain shelter in memory of the dead, is set on the southern slope of Hsien Ku Fung, just by the entrance of Pat Sin Leng Nature Trail. On weekends and public holidays, the trail receives many visitors.
Facilities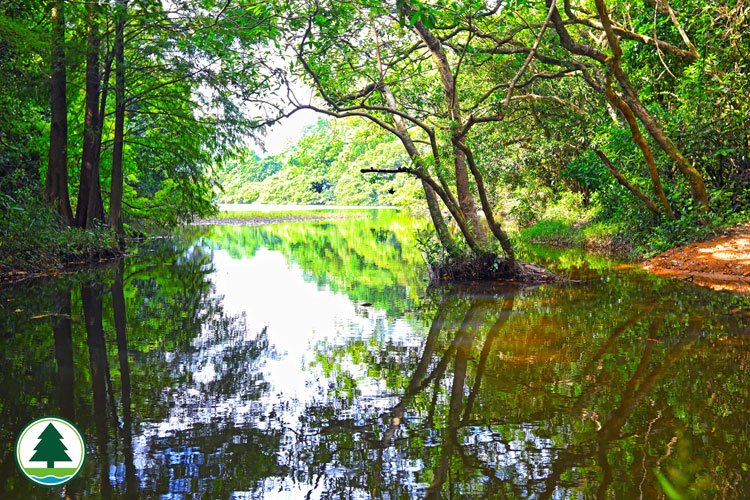 Lau Shui Heung Country Trail
Pat Sin Leng Country Park has it all. Within its circumference are the grand Pat Sin Leng range, the majestic Ping Fung Shan, and the peaceful Hok Tau and Lau Shui Heung Reservoirs, while outside the park border you find the beryl bay of Plover Cove. With uplands, placid waters and extensive country park facilities, it is a destination catering to different needs. For hikers, there are country trails of varying difficulty levels : Hok Tau Country Trail, Lau Shui Heung Country Trail, Nam Chung Country Trail, Hok Tau Reservoir Family Walk, Pat Sin Leng Nature Trail, Chung Pui Tree Walk and the greatly challenging Stage 9 and Stage 10 (ending stage) of Wilson Trail.
Barbecue and picnic areas can be found on the idyllic banks of Hok Tau and Lau Shui Heung Reservoirs, and also in Chung Pui and Chung Mei by Bride's Pool Road which are frequented by tourist coaches on public holidays. Hok Tau, Lau Shui Heung, Chung Pui and Kong Ha Au also have public campsites.
Ecological Highlights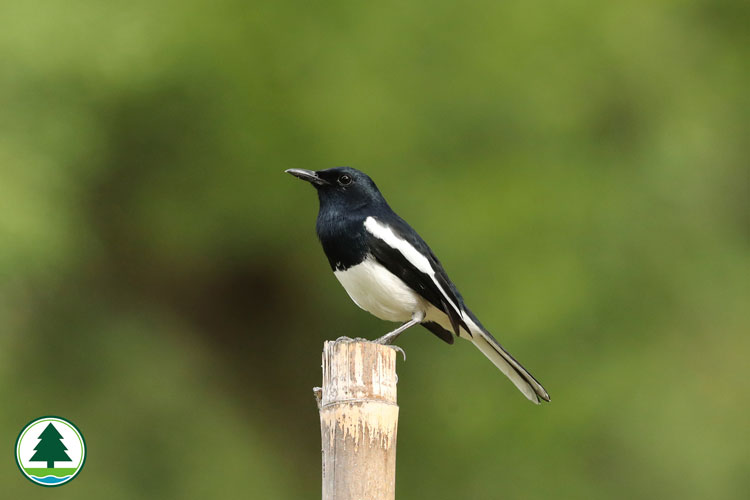 Magpie Robin
The park is well visited by local nature lovers. Near Lau Shui Heung Reservoir and Hok Tau Reservoir, there are profuse plantations and wooded valleys that flaunt both native and exotic flora species. When azaleas and other flowering plants blossom in spring, these slopes stage a dazzling show of colours. Not too far away, the chartreuse sweep of Lau Shui Heung Reservoir is rimmed by elegant Weeping Willows (Salix babylonica) and Fortune's Keteleerias (Keteleeria fortunei). The setting is poetic as it is picturesque. So beautiful it lures you back time and time again.
The catchment forests are important habitats for birds. Avian species roosting here include Crested Bulbul (Pycnonotus jocosus), Chinese Bulbul (Pycnonotus sinensis), Hwamei (Garrulax canorus), Magpie Robin (Copsychus saularis), Chinese Francolin (Francolinus pintadeanus), Japanese Quail (Coturnix japonica), Common Kingfisher (Alcedo atthis), Magpie (Pica pica), Crested Myna (Acridotheres cristatellus) and crows. Also dwelling in woodlands around Lau Shui Heung Reservoir, Hok Tau Reservoir and Pat Sin Leng are mammals like Chinese Porcupine (Hystrix brachyura), Chinese Pangolin (Manis pentadactyla auritus), Masked Palm Civet (Paguma larvata larvata), Leopard Cat (Prionailurus benegalensis chinensis) and Common Muntjac (Muntiacus muntjak).
Scenic Beauty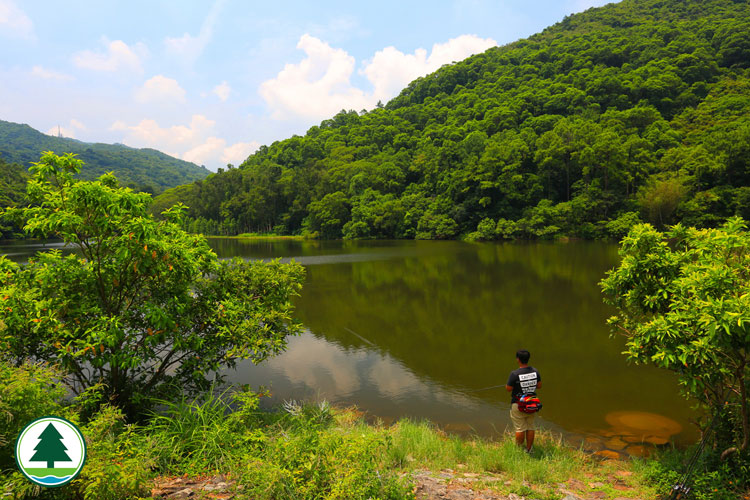 Lau Shui Heung Reservoir
Like the old saying goes, "climb higher for farther views". To experience the true grandeur of Hong Kong's uplands, labour your way up Pat Sin Leng. The hill path snakes along the continuous ridgeline and offers unobstructed views of the region's magnificent peaks. Here in this elevated point, severe profiles of jagged crests are sharply defined. The airiness is intoxicating, almost as if you are an eagle in flight. Indeed, very few places in Hong Kong give such a celestial feeling. It is a fine example of heaven and earth in perfect harmony. One word of caution. This route is difficult and taxing. Only seasoned hikers should make an attempt.
Pat Sin Leng is the centre point of Pat Sin Leng Country Park. There are many different paths to the range, but it is best to take Stages 9 and 10 of the Wilson Trail which are safe purpose-built routes with clear direction signs. These two stages lead from Cloudy Hill to Nam Chung via Pat Sin Leng. 17.4 km in total length, they take 7 hours to complete. Hikers are advised to take on these routes only if they are confident of their physical condition. Beginning at Cloudy Hill, the trail leads downhill to Hok Tau Reservoir and then up for Ping Fung Shan. In the uplands, it travels eastwards along the ridgeline, passing Wong Leng and Lai Pek Shan on the way, before challenging the eight crests of the Pat Sin Leng range. Beyond the summits, the trail continues north, cutting through the abandoned villages of Wang Shan Keuk and Ha Tsat Muk Kiu via the Sir Edward Youde Memorial Pavilion, and eventually ends at Nam Chung.
Alternatively, you can approach Pat Sin Leng from the other direction. Starting off at Tai Mei Tuk Country Park Management Centre, you follow a path straight up to the range. Past Spring Breeze Pavilion, the trail climbs to the top of Shun Yeung Fung, before winding up Wong Leng via Lai Pek Shan. The last leg strings along the ridgeline of Ping Fung Shan and ends at the peaceful Hok Tau Reservoir. The entire 12 km route takes 5.5 hours to complete.
If you wish for a less strenuous encounter with nature, Hok Tau Country Trail or Lau Shui Heung Country Trail is your answer. The former is an easy walk through bucolic country of Hok Tau. The latter winds along a hill pass and is thus more suitable for experienced hikers. It offers delightful vistas of hills and reservoir.