Aberdeen
| | |
| --- | --- |
| Aberdeen Country Park | |
Overview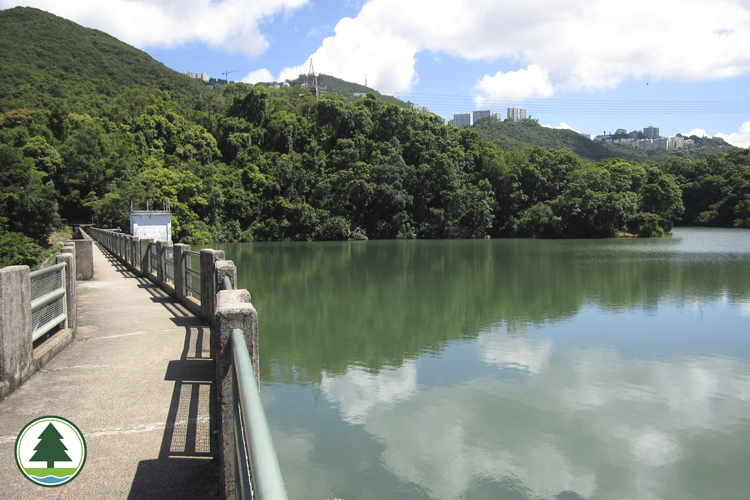 Aberdeen Country Park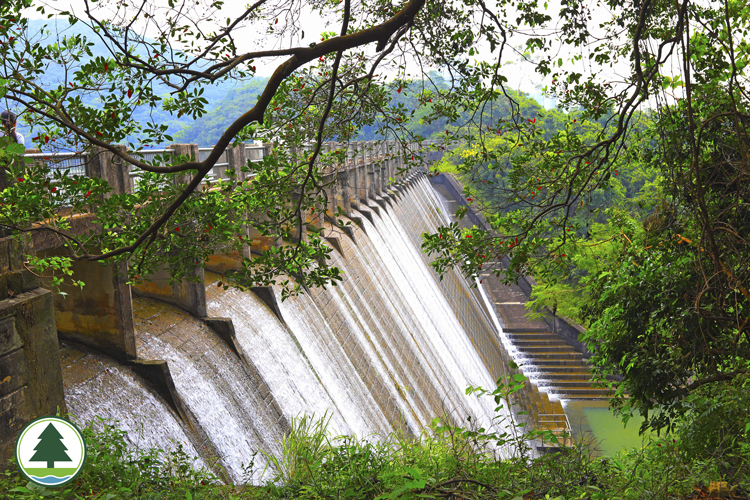 Aberdeen Lower Reservoir
The 423-hectare Aberdeen Country Park covers a wide domain of southern uplands and valleys on Hong Kong Island : Mount Cameron, Tin Wan Shan, Aberdeen Upper Reservoir and Aberdeen Lower Reservoir. It extends to Wanchai Gap in the north, Black's Link in the east, Peel Rise in the west and Wong Chuk Hang in the south. Vantage points like Peak Road and Guildford Road on Victoria Peak give broad, intoxicating vistas of the Island. Apart from the better known portal in Aberdeen, you can enter the country park from a few other places : Black's Link in Wanchai Gap, Aberdeen Reservoir Road in Wanchai Gap, Lady Clementi's Ride on Nam Fung Road and Peel Rise at the Peak. A good part of the country park was damaged during the Japanese Occupation. The beautiful scenery which visitors see today is the combined result of post-war reforestation and natural regeneration of woodlands. Within close proximity of local housing estates, Aberdeen Country Park is a favourite among morning walkers and nearby residents. Indeed, it is Hong Kong Island's "back garden".
The sylvan environment of Aberdeen Country Park makes it ideal for hikes and strolls. In spring, the slopes come ablaze with vibrant blossom colours, and lush foliage flaunts the most luxurious shades of green. It is the best time to explore this pristine country. Aberdeen Upper Reservoir and Aberdeen Lower Reservoir, encircled by the country park, were completed in 1931. Totalling 12,500,000m3 of water storage capacity, they were the last two reservoirs built by the government on Hong Kong Island. Today, the reservoirs are surrounded by dense forests. Atop the magnificent dam, natural grandeur of southern Hong Kong is unveiled without reserve, and the magnificent view changes with every season.
Major Attractions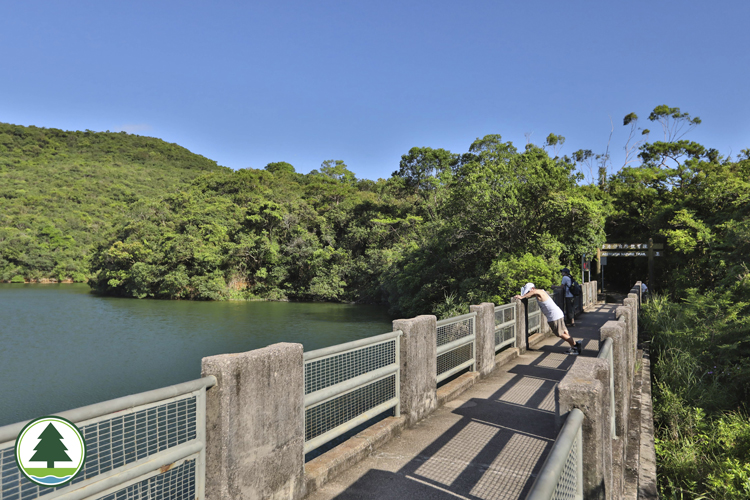 Aberdeen Nature Trail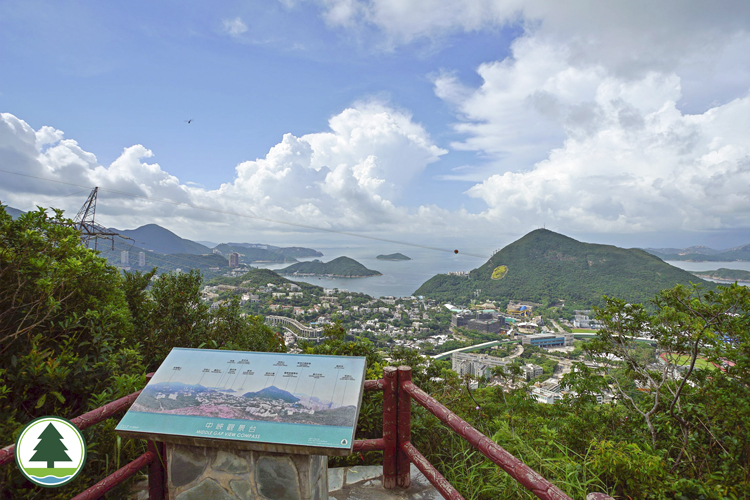 Section 4, Hong Kong Trail
Designated in 1977, Aberdeen Country Park is one of the oldest country parks in Hong Kong. Inside the park you find the pleasant and easy Lady Clementi's Ride, which is named after the wife of Governor Sir Clementi who loved to stroll and ride on this country lane. Skirting along the slopes above Aberdeen Valley, the ride offers soothing woodland scenery. Along the way are a series of wooded slopes, hill streams and stone bridges. Near Mount Kellett and the Peak, you gaze across Deep Water Bay, Shouson Hill and nearby bays, coves and channels. Under a clear blue sky, sail boats glide across the turquoise sea.
Aberdeen Country Park is the only country park on Hong Kong Island with a picnic area for the physically disabled. Disabled visitors can use the wheelchair trail to explore the countryside and enjoy natural scenery. For extra convenience, the kiosk and barbecue area are also located nearby. Agriculture, Fisheries and Conservation Department staff have also built a guided path inside this picnic area. There are 2 braille maps and information boards for the blind, giving clear directions to the barbecue area, rain shelter, kiosk and toilets. Visitors may be surprised to learn that concrete tiles on the guided path were not purchased overseas, but hand-made by Agriculture, Fisheries and Conservation Department staff.
Aberdeen Country Park also has Aberdeen Tree Centre which is the first thematic education centre featuring trees and promoting tree conservation. This 800 sq. ft centre opened in 2008 and is a former country park visitor centre. The Tree Centre demonstrates different aspects of tree to the public through thematic exhibition panels, 3D model, computer kiosk, interactive game zone and video shows. The thematic exhibition presents the function and value of trees, tree preservation, the relationship between trees and insects, as well as the seasonal changes of trees. There are interactive games zone providing interesting activities such as riddles and matching quizzes to enhance knowledge on trees upon your visitation. Besides learning the features of leaf, flower and fruit through the computer kiosk, the large banyan tree model located in the centre illustrates various tree parts and anatomy including trunk, bark, roots, leaves, flowers and fruit to visitors at a close range. The opening hour of the centre is 9:30 am – 4:30 pm on Saturdays, Sundays and Public Holidays (closed on the first two days of the Chinese New Year).
Facilities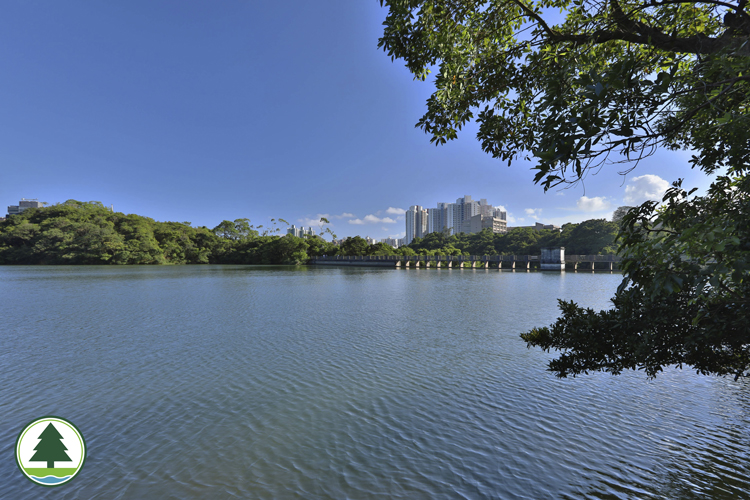 Aberdeen Lower Reservoir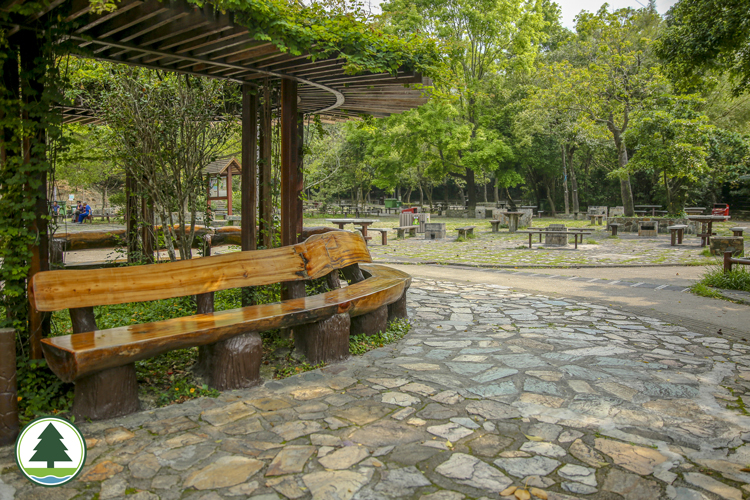 Aberdeen P.H.A.B. Barbecue Area
The compact Aberdeen Country Park has just about everything to meet visitors' needs : nature trail, tree walk, kids walk, fitness trail, Tai Chi terrace, a hiking trail, picnic area for the physically disabled and barbecue area. With such extensive facilities, no wonder it is a hot destination for school picnics and field trips. In addition to the Aberdeen P.H.A.B. Barbecue Area, more barbecue areas are available along Aberdeen Reservoir Road.
Ecological Highlights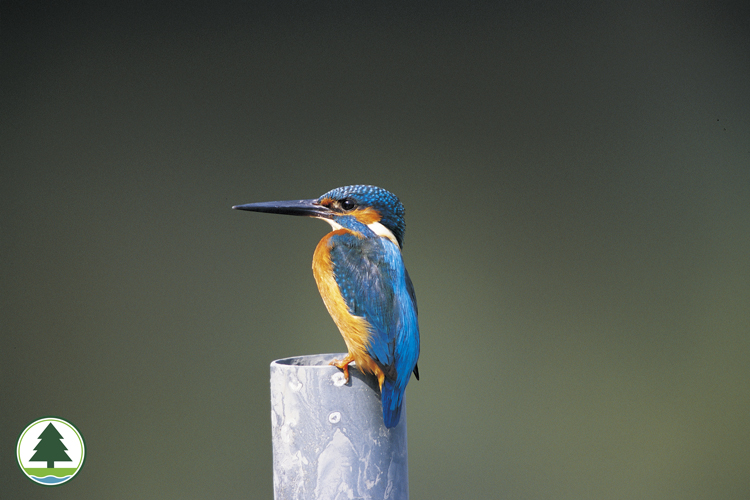 Common Kingfisher (male)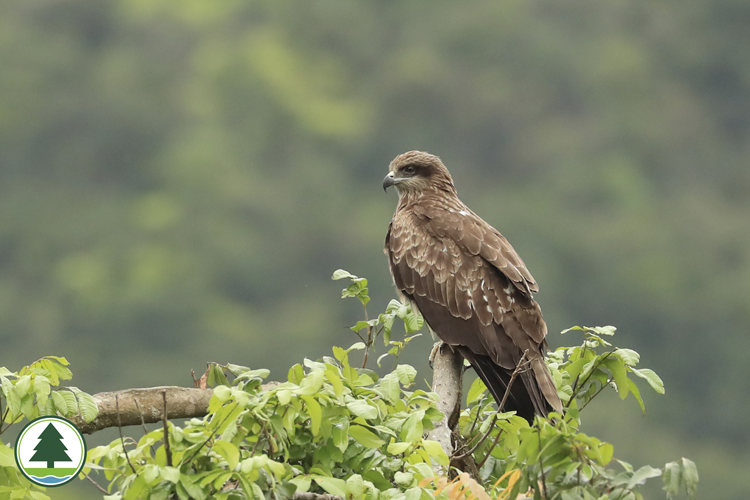 Black Kite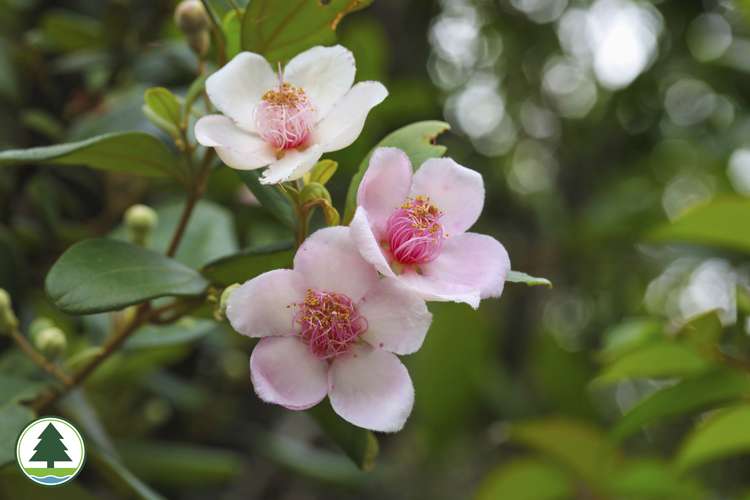 Rose Myrtle
Aberdeen Country Park is famous for its dense vegetation and cool shade. Did you know this green environment is a combined result of post-war reforestation and broad-leaved forests regeneration? Trees growing abundantly in the valley are Brisbane Box (Lophostemon confertus), Schima (Schima superba), Hong Kong Gordonia (Polyspora axillaris), Ivy Tree (Schefflera heptaphylla) and Rose Myrtle (Rhodomyrtus tomentosa). Past records show that Rhodoleia (Rhodoleia championii) was found in these parts in as early as 1849. Rhodoleia is a rare species protected by law in Hong Kong. It is a small tree which grows to about 9 m. Its trunk is tall and upright, with numerous branches. The flower is made up of 5 or 6 bracts which resemble overlapping scales. This tree is also known as Hanging Bells in Chinese, so named it as bell-shaped blossoms.
Common birds and animals in Aberdeen Country Park include Greater Coucal (Centropus sinensis), Chinese Hwamei (Garrulax canorus), Common Magpie (Pica pica), Common Myna (Acridotheres tristis), Common Kingfisher (Alcedo atthis), Chinese Pangolin (Manis pentadactyla) and squirrels. Aberdeen valley is a major habitat for the Black Kite (Milvus migrans), a raptor widely distributed in Hong Kong. During the day, individuals are often seen hovering above the valley on hot air current. When night falls, they congregate on branches to await return of their mates to the valley roost. For a closer look of these handsome birds of prey, visit Aberdeen Valley at dusk.
Scenic Beauty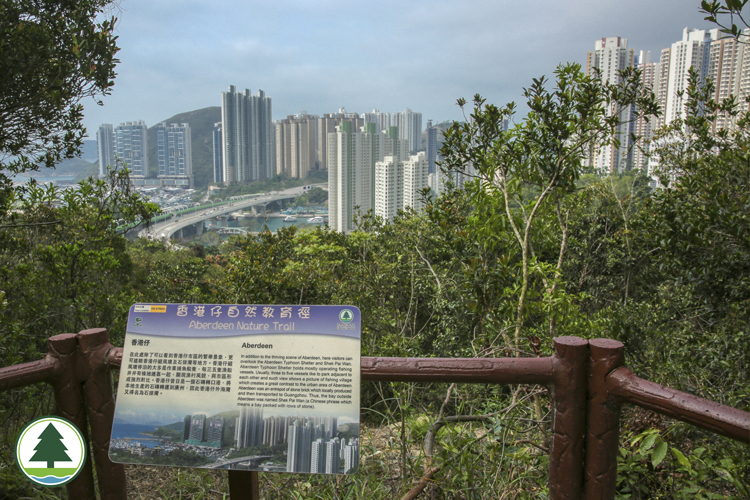 View of Aberdeen and Ap Lei Chau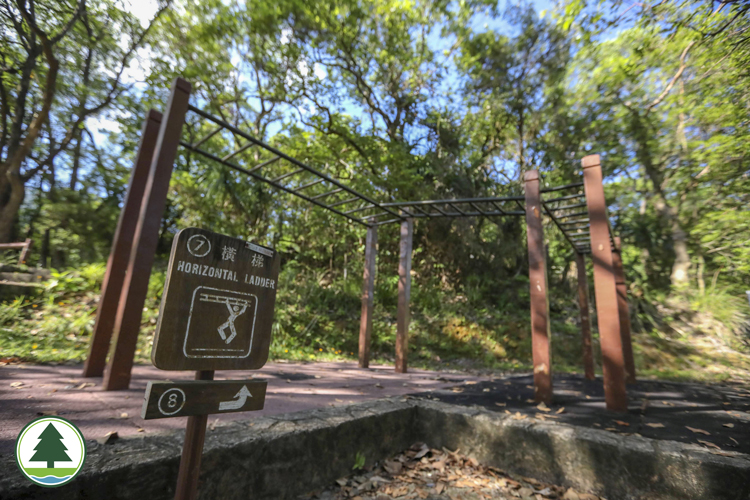 Aberdeen Fitness Trail
For walkers, there are several trails in Aberdeen Country Park : Aberdeen Nature Trail and Aberdeen Fitness Trail, while Stage 3 and Stage 4 of Hong Kong Trail can also be found within the park. If these routes are too demanding for you, a leisurely walk from the Peak or Wanchai Gap along Peel Rise or Aberdeen Reservoir Road to Aberdeen is an alternative. Many sections of this route run alongside catchwaters and vehicular roads, and the going is generally smooth. These two stages of Hong Kong Trail total 14 km in length. They take about 4 hours to complete. These stages are suitable for amateur hikers and parties with children.
Orbiting around the eastern rim of the Aberdeen Lower Reservoir, Aberdeen Nature Trail links up the upper and lower dams. This 1.2 km trail is mostly level walk and most visitors can complete it in about an hour. Along the way you find interpretation plates to offer information on different aspects of the natural environment. Aberdeen Tree Walk runs along Aberdeen Reservoir Road. This 2.5 km trail traverses Aberdeen Country Park and ends at the Wanchai Gap. With information plates for 20 tree species, it is an ideal choice for those who wish to learn more about the forms and features of Hong Kong's wild flora.
Walking up Aberdeen Reservoir Road along the catchwater, you will soon arrive at a fitness trail with many unusual fitness facilities. Try lifting yourself up on bars of different heights, or test your balancing power on jagged wooden piles. Here in the woods, there is fun for all ages.