Marine Park Visitor Service
Hoi Ha Wan Ecotour Service

Please click here for updated announcement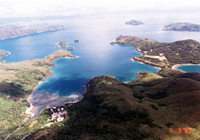 Hoi Ha Wan Marine Park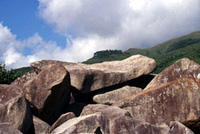 A rock known as "East Wind" in Hoi Ha Wan Marine Park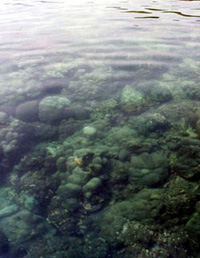 Corals can be observed at the pier during the low tide.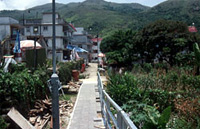 Hoi Ha Village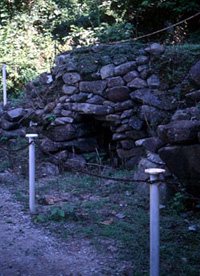 The lime kiln in Hoi Ha has over 100 year history
From 3 April 2005 onward, Agriculture, Fisheries and Conservation Department will provide free ecotour service in Hoi Ha Wan Marine Park on every Sunday and public holidays. Public who would like to join the tour should refer to the following information:
Tour Schedule:
Morning tour: 10:30 am - 12:00 pm
Afternoon tour: 2:15 pm - 3:45 pm
Route:
Tour spots include Hoi Ha Village, Public Pier & Coral Watching, Lime Kiln and Mangrove site.
The tour will pass through the boulder and stream. Applicants should consider their own capability before applying for the tour.
Guided Tour Path:
Download

( 2.37 MB ) Download JPEG ( 205 kB)
Application:
Participants are requested to register at Hoi Ha Wan Marine Park Warden Post before the tour started. (No advance booking is offered)
First come first served arrangement is adopted.
To facilitate the illustration and for safety concern, each tour has a maximum 25 vacancies.
Adverse Weather Conditions:
Whole day activity will be cancelled if any rainstorm warning signal, typhoon signal no.3 or above, Air Quality Health Index (AQHI, Tap Mun station) 10+, is hoisted by the Hong Kong Observatory after 7:30am.
If any of the above signals is hoisted, the activity will be aborted. If thunderstorm warning is hoisted, duty staff will consider the on-site condition and may cease the activity.
Duty staff may also change or cease the activity base on the weather or other unforseen conditions. 
Marine Parks Visitor's Codes
Transport Information
Enquiries:
1823